MeMAD translation models made in Helsinki are now integrated in Hugging Face transformers, the world's most popular library for the workwith deep neural NLP models. They can be used by anyone and integrated in research, development and real-world applications making machine translation accessible without any dependence on commercial services and restricted terms and conditions. Language coverage is growing and the first step in the direction of a better support of low-resource languages is taken.
MeMAD machine translation in Hugging Face

Hugging Face is a company with the mission to democratize natural language processing by making modern NLP models available to the community. With the help of the language tech
nology team at the University of Helsinki, they recently took their first steps into machine translation and now provide an astonishing number of over 1,000 translation models covering 140 different languages. This means that MeMAD translation models are now freely available from https://huggingface.co/Helsinki-NLP where they can also be tested on-line using the API hosted by Hugging Face for all the models in their library.
"We have taken the initiative to broadly share data and pre-trained models that can be used world-wide for research and development of high-quality NLP tools. Our goal is to improve the language coverage of current translation systems that still primarily look at English and a handful of high-resource languages," explains Jörg Tiedemann, leader of the MeMAD team at the University of Helsinki.
OPUS-MT – free translation tools and services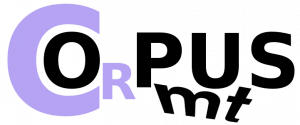 It is now possible to quickly deploy translation engines and to re-use technology for further development and optimization of language interfaces for an increasing number of the world's languages. We have initiated the OPUS-MT repository (https://github.com/Helsinki-NLP/Opus-MT) that provides a toolkit for the installation of translation services from a large amount of pre-trained models. Accessibility to information in various languages and modalities is one of the primary goals in MeMAD and with OPUS-MT we created a unique resource that supports the cross-lingual communication between people of varying backgrounds. The collaboration with Hugging Face and also the Wikimedia Foundation demonstrate the immense interest in our initiative and we are proud to be part of the general movement towards open science, resources and re-usable components in the field of NLP.
Try it yourself
Check out how it works and find your language here: https://huggingface.co/Helsinki-NLP. The actual OPUS-MT repository is here: https://github.com/Helsinki-NLP/Opus-MT. An instance of a running translation service hosted by Wikimedia: